Life Style
Woody Allen: Actors denounce me as 'the fashionable thing to do,' like 'eating kale'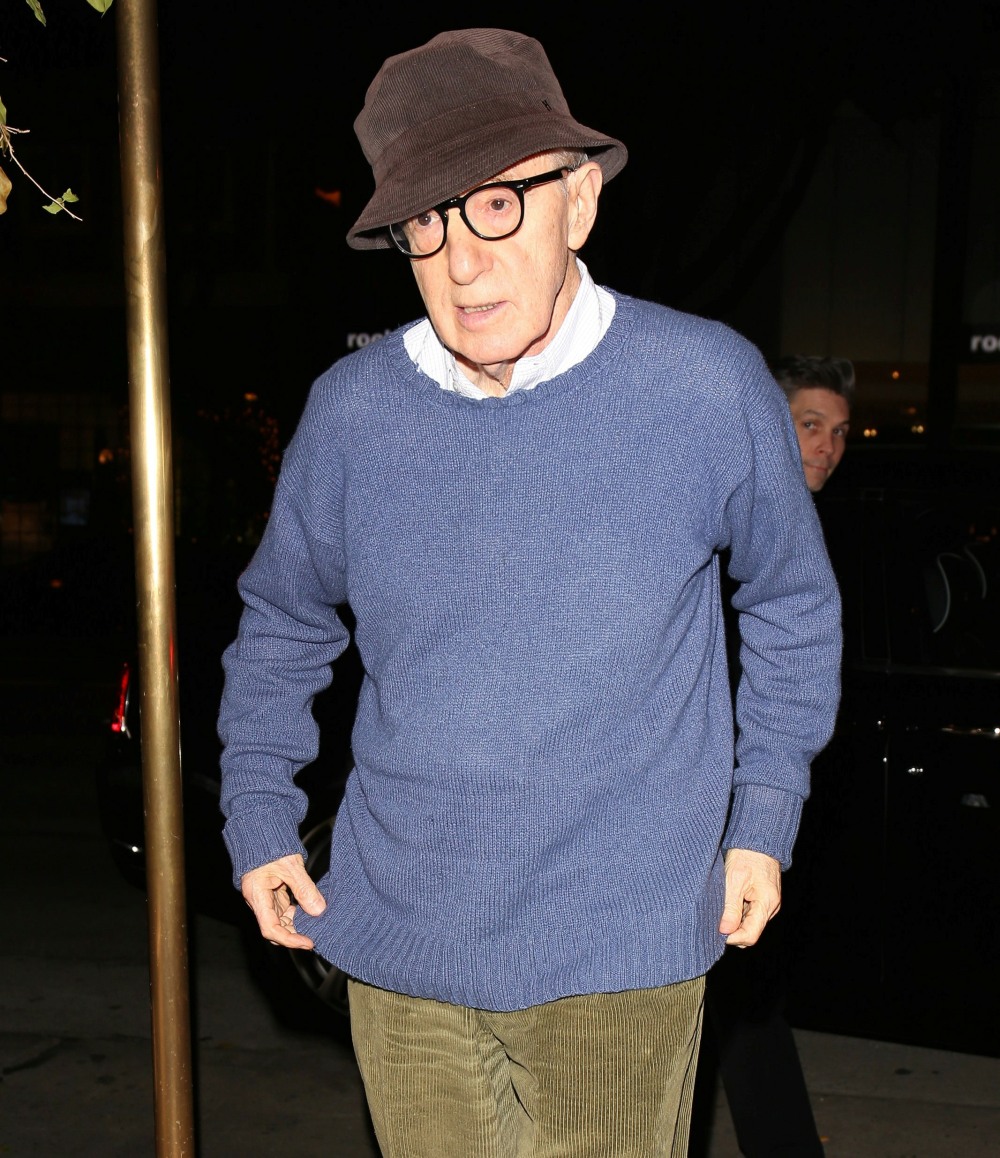 The Guardian has an interview with Woody Allen which is unlike any interview I've ever read with him. The Guardian's Hadley Freeman sat down with Woody to discuss Rainy Day in New York and his memoir Apropos of Nothing. But what happens is that Freeman uses Woody's presence and words to dissect the larger conversation about Dylan Farrow, Mia Farrow, the Me Too movement and everything else. I'll say this – the piece is exceptionally well-researched, and having Woody chime in on individual claims and reports at the time was somewhat interesting. Freeman makes some good points, including one point that I've argued before, which is that if we listen to and believe Dylan, perhaps we should also listen to Moses Farrow too. The full piece is worth a read, and here are some highlights:
The scandal which has obscured his career: "I assume that for the rest of my life a large number of people will think I was a predator."

Why he doesn't sue publications: "It doesn't pay to sue. Do I really want to be tabloid fodder for two years and go to court? And do I really care?"

How he feels about actors who denounce him: "It's silly. The actors have no idea of the facts and they latch on to some self-serving, public, safe position. Who in the world is not against child molestation? That's how actors and actresses are, and [denouncing me] became the fashionable thing to do, like everybody suddenly eating kale."

What could he say to make people believe him? "You can give people the testimony by those who worked in the house," Allen says, referring to the Farrow children's nanny, Monica Thompson, who gave two sworn affidavits saying Mia had tried to coax her into backing the molestation charge, then said Allen "was always the better parent and all the things Farrow is saying about him are not true". Allen continues: "You can give them the facts over and over. But the facts don't matter. For some reason, emotionally, it's important for them to buy into the story."

Whether he feels like he brought this on himself: "No, and I'll tell you why. I realised [the relationship with Soon-Yi] had dramatic impact and was not usual: one could make criticisms about the rectitude of it, the appropriateness of it; I understood all of that. But these false accusations that have hurt the psychological life of Ronan and Dylan; I don't feel for one second that I brought that on myself…From that perspective, I'm not angry. I'm angry that I was deprived of seeing my children grow up and I'm angry at what's been done to Dylan and Ronan. I haven't spoken a word to the children in over 25 years and they've been raised to think the worst of me. So sure, I was angry about that. But, professionally, I haven't suffered at all."
[From The Guardian]
Throughout the piece, Woody insists that he's fine, that his career is fine, that he doesn't mind the fact that his films will probably only be released in Europe now, but you can tell that it's eating away at him a bit. Still, it was interesting to read this. I was going to call it "sympathetic," but it's not really. It's more like… hey, let's just give Woody Allen the benefit of the doubt for a second and see where that goes, as a journalistic exercise. Also, he's not *completely* wrong about actors denouncing him as a trend akin to eating kale, honestly.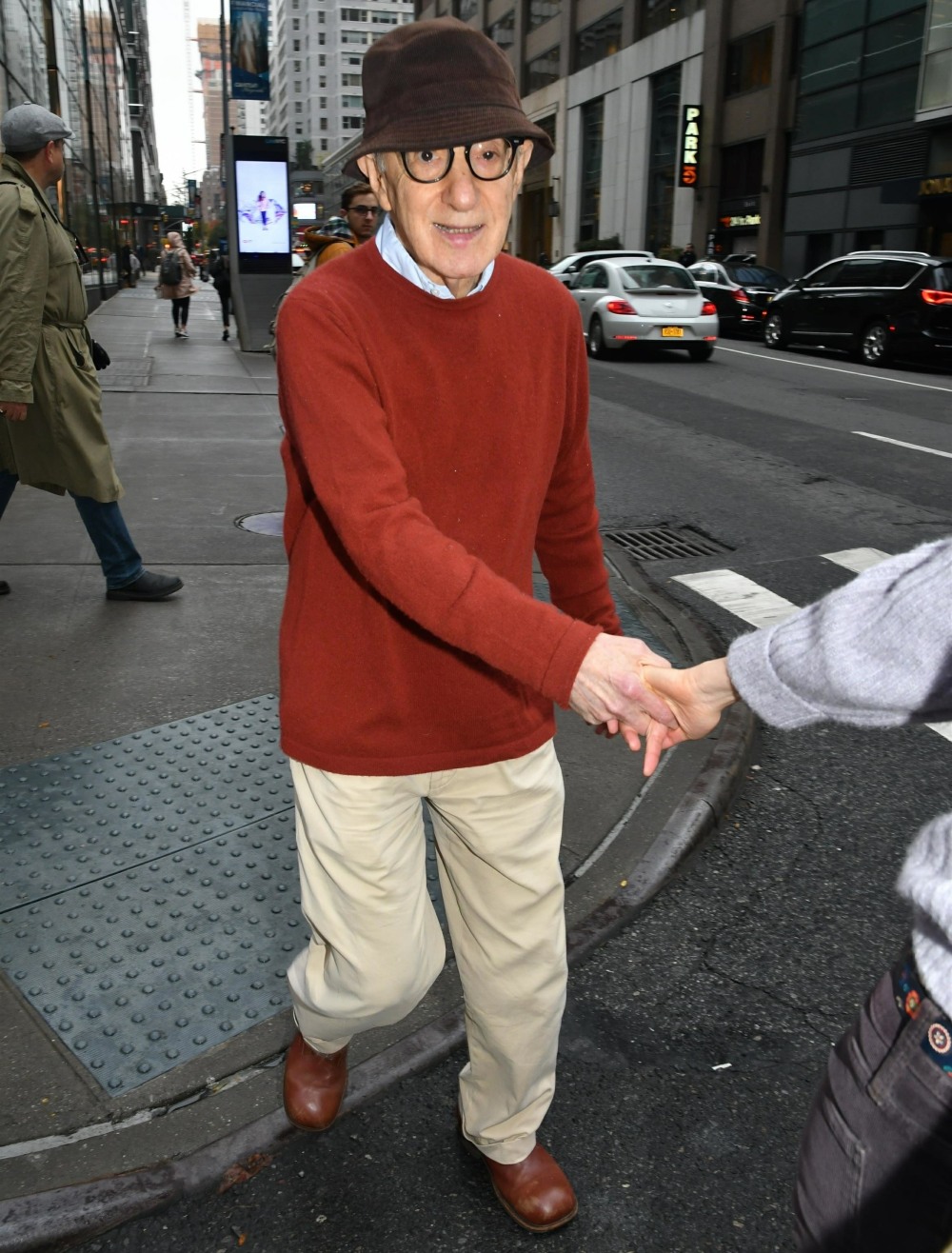 Photos courtesy of Backgrid.